Womens' Apostolic Alliance Newsletter April, 2018
EVENING FOR WOMEN, Wednesday 2nd May 2018
Launch of Apostle Dr Lynne Hamilton's Book 'How To Be Easily Led'
Apostle Dr Lynne Hamilton will be our guest speaker for the evening and will share about this defining book for the Body of Christ, - for both church leaders and saints.
DATE: WEDNESDAY 2ND MAY 2018
TIME: 7PM
VENUE: THE ANNEXE, 2 MOANA PARK AVE, BROADBEACH WATERS
Apostle Lynne is the founder of Women's Apostolic Alliance and it is her vision that has established this very important ministry in this time in history.
Many women have received the unique wisdom, encouragement, love and support that she carries and I encourage you to support Lynne by attending this very special evening.
Lynne's book will be available for purchase at $9 a book.
This is a night not to be missed!

Rev Glenice Mills
WAA Coordinator Australia
WOMEN'S APOSTOLIC ALLIANCE ANNUAL CONFERENCE 2018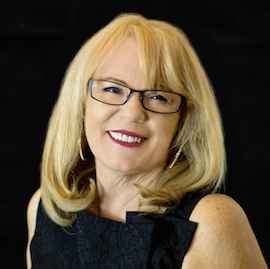 KEYNOTE SPEAKER:
PROPHET FAYLENE SPARKES
With speakers Apostle Dr. Lynne Hamilton, Prophet Glenice Mills and Apostle Dr. Sharmaine Dobson, along with other speakers.
DATE: WEDNESDAY 6TH AND THURSDAY 7TH JUNE

VENUE: LIFE DEVELOPMENT CENTRE,
67 WARRENER STREET, NERANG (adjacent to the Nerang Railway station)
Day meetings from 9:30am – 4pm.
Evening meeting start at 7pm.
COST: $50 for the 2 days, or $30 for 1 day.
For more information or to register, see the EVENT on our website, or alternatively you can email us at womensapostolic@gmail.com.
News
'SUPPORT THE GIRLS'
We at Women's Apostolic Alliance are excited to announce our decision to partner with and offer our support to not for profit charity 'Support the Girls'.
'Support the Girls' is a charity that started on the Gold Coast, providing bras and sanitary products for the homeless.
Can I encourage all our Australian members to purchase a few extra products as you feel led and to bring these items to one of our meetings so we can gather them together to give to the organizer, Jane. The products will go to the homeless here on the Gold Coast.
For more information about this excellent charity and about what they do for the homeless on the Gold Coast, head to their website www.supportthegirls.com


Other WAA News
We are excited to share our updated website www.womensapostolic.com. Please have a regular look through the site where you will find our latest news, upcoming events and blogs from various members. You can also find us at our Womens' Apostolic Alliance Facebook page.

If you are a member and are interested in sharing content including product, articles, poetry, music and more, please get in touch with us as we would be thrilled to share it with our following. We have a responsibility as followers of Christ to take His word and kingdom to the Nations. Our new website has been designed to do just that.
I look forward to hearing from you and seeing you at some of our exciting upcoming events.
Blessings,
Rev Glenice Mills
WAA Coordinator Australia
BE THE ONE
By Apostle Dr Lynne Hamilton, WAA Founder and Leader
At certain times during my years of walking with God I have encountered troubled individuals who have drawn me like a magnet, and I have heard the Holy Spirit say "I am giving this one to you and entrusting them to you". I would be introduced into their life as a change agent and gradually their negative circumstances would evaporate. It was never easy and I would often ask God the classic ridiculous question 'Why me?' He would reply with a simple "Because you are the ONE"! This would see me have to get really involved with their pain and would place a heavy demand on my time, energy, and more often than not, finances. It has always been worth it.
There are shattered hearts everywhere, many of which are in church and crying out to God to do something, send someone to help. Someone. Anyone. God has ONES who are destined to help other ONES. In a world where so many have NO-ONE, maybe you are called to be their SOMEONE?
I've realised that it's so easy to be really casual with people, not looking close enough or listening hard or long enough. We are all so busy these days and time is a luxury. The thought of having to get involved in someone else's stuff can be overwhelming. I'm not suggesting we all try to get involved with everyone or become busybodies, but simply to make ourselves available for God to be able to sow us into people's situations and circumstances to be a very real help and an instrument of change.
 
John Farnham recorded a song years ago called 'ONE'. Part of the lyric said "One is the loneliest number that you'll ever do". I think we know he meant to describe a lonely person in that. There's another application though when we consider the POWER of ONE. JESUS was ONE! So when the power of one meets the need of one - BOOM! Change occurs. We never know whose life we may be called to build into God's purposes.
There are many ways to give that don't require money. Someone needs a true friend. Friendship is a special skill, but someone needs it from you. You may need to look beyond and behind the packaging. I believe this is a real ministry, and if you've been wondering how you could be used to enrich the Church and the Kingdom, especially as a five fold minister, maybe ask God to INVEST you into some ONES? Then when you find yourself giving someone a second glance, a third glance, and feeling a 'drawing', you will know! It's a mighty thing to be used to change someone's life.

So how about YOU?
BE THE ONE - to nurture and build someone
BE THE ONE - to understand
BE THE ONE - to look for the best in someone
BE THE ONE - to initiate connection
BE THE ONE - to nurse the shattered heart
BE THE ONE. - to leave others better than you found them

The power, heart and Spirit of the greatest ONE of all lives within us - what will we do with it?
BE THE ONE!

Lynne Hamilton
Womens' Apostolic Alliance Founder and Leader
TENACITY
By Rev Glenice Mills, WAA Coordinator Australia
There is a God given attribute in women that is very powerful, and it is tenacity. We need it during childbirth in the transition time when the pain and discomfort is extreme, just before we begin to push the baby out. That tenacity enables us to bring to birth the baby. We will push through no matter what. There is a fight in us that is supernatural.
Tenacity is holding onto an idea or a thing very strongly. It requires extreme persistence in adhering to or doing something. You don't quit, and keep on trying until you reach the goal. It requires a firmness of purpose, strength of will, staunch in belief, and steadfastness, no matter what.
There are many examples in the Bible of tenacious women. They are what I call the 'no matter what' ones. I have been thinking about Anna, the prophetess, who tenaciously held onto the promise that she would witness Jesus the Redeemer. She was old in years, a widow who served God, fasting and praying night and day. That is a tenacious woman! Another example is Mary Magdalene and Mary who went to Jesus tomb and were witnesses to the risen Jesus. They could have run away or gone back home, but instead they went to the tomb bringing the spices that they had prepared. Then there is Hannah, who was tenacious in prayer when in her desperation she cried out to conceive a child and Samuel the prophet was the blessed result.
 
There is tenaciousness in women that will be needed as we prepare for the return of Jesus. We daren't back down from the battle, but rather hold our ground and push through the trials and difficulties. Sanctified tenacity is where we hold our ground standing on the promises that God has given, not demanding things for ourselves. Like any strength, tenacity has to be yielded to the will of God so we stay focused on what He wants us to fight for.
It may sound strange but there is a battle on for women to retain their tenacity. Why? The enemy thinks he has won when we give up, lose hope, bow to our difficult circumstances and lose sight of our promises and vision for the future.
The enemy is threatened by the voice of women who are and will arise, those who will overcome, never giving up, but speaking and declaring the victory cry as breakthrough comes.
Let us be alert and stay on guard that we don't lose our tenacity.
Blessings,
Glenice Mills
WAA Coordinator Australia